NMDT strongly encourages undocumented immigrant students and families to pursue a higher education through our Dream Educational Empowerment Program (DEEP) a project of United We Dream, designed to address the barriers that undocumented immigrant youth face as they pursue higher education.
As part of DEEP we partake in National Educators Coming Out Day (NECOD) where we uplift the educators and staff from educational institutions who support undocumented students and families in obtaining a higher education and provide access to resources for them.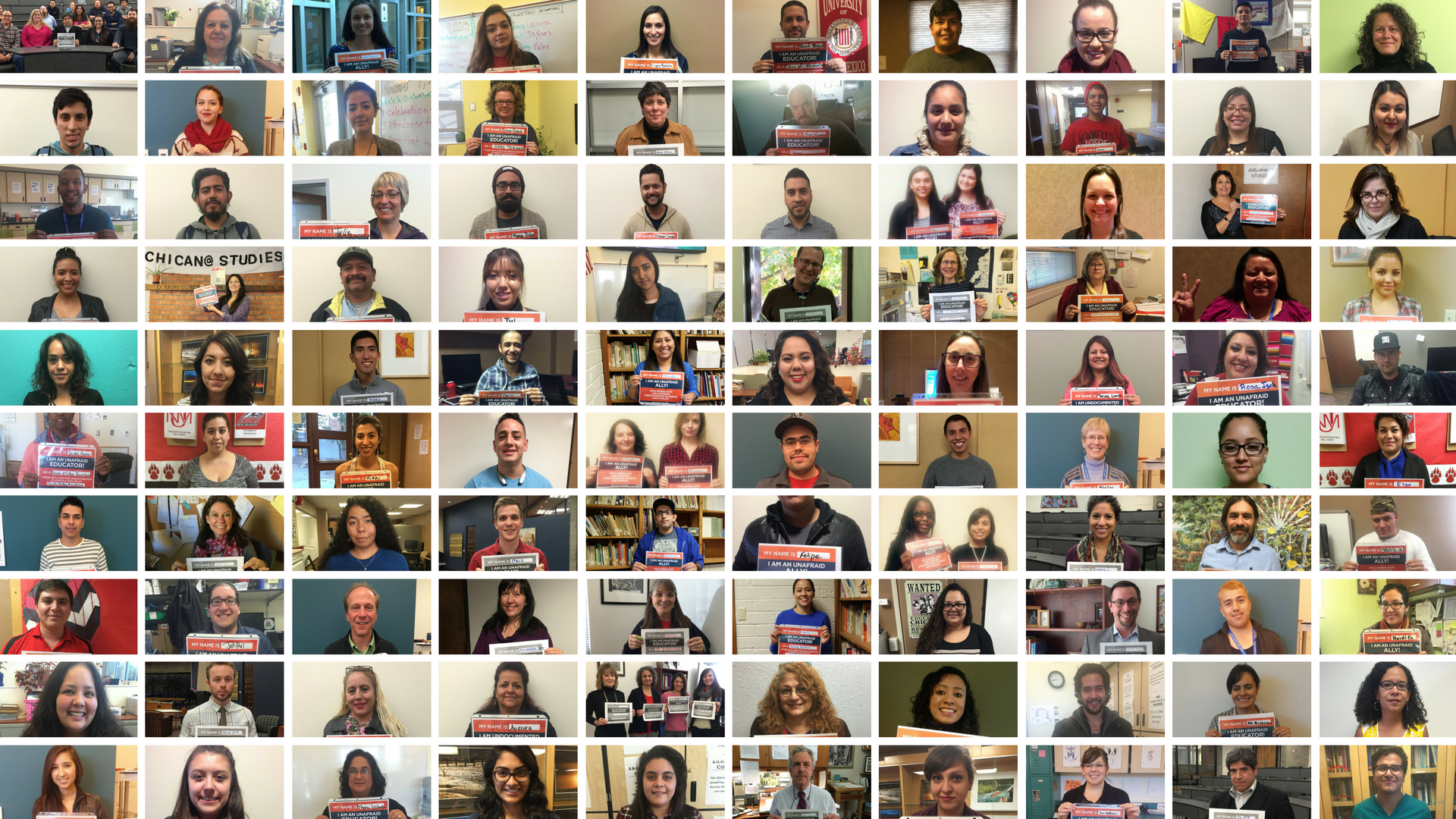 And during National Institutions Coming Out Day (NICOD) we uplift the schools and organizations who are working with and for undocumented students by sharing what they have committed to do within their schools via resource development, policy changes, and awareness events.
We also hold an Annual Educators Summit where NMDT members are able to provide educators from all over our state with resources and information in order to be a better asset for undocumented immigrant students and families.
UNM's Educators Summit 2016 from (Un)Documented Stories on Vimeo.